Hello everyone! It's been so long since I posted something on my blog that I virtually had to dust it off, haha. That's why I thought it was very fitting to post a Halloween themed card. These cute Halloween Cats are designed by Rachelle Ann Miller. Some exciting news is that as of this week I'm on the design team! Yay! I'm super excited to work with her amazing images and hopefully I can inspire you with what I make.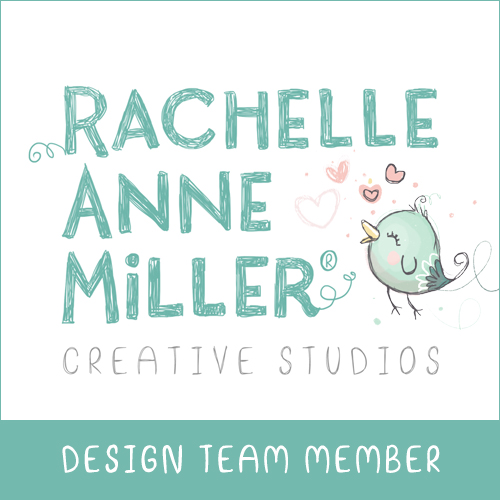 For today's card you won't need a lot of supplies:
Halloween Cats digital stamp (use LEONTINE for a 10% discount)
Laser printer
Copic Sketch markers (or other alcohol markers): see marker list down below
Tape Runner
White cardstock for card base
A cute font for the sentiment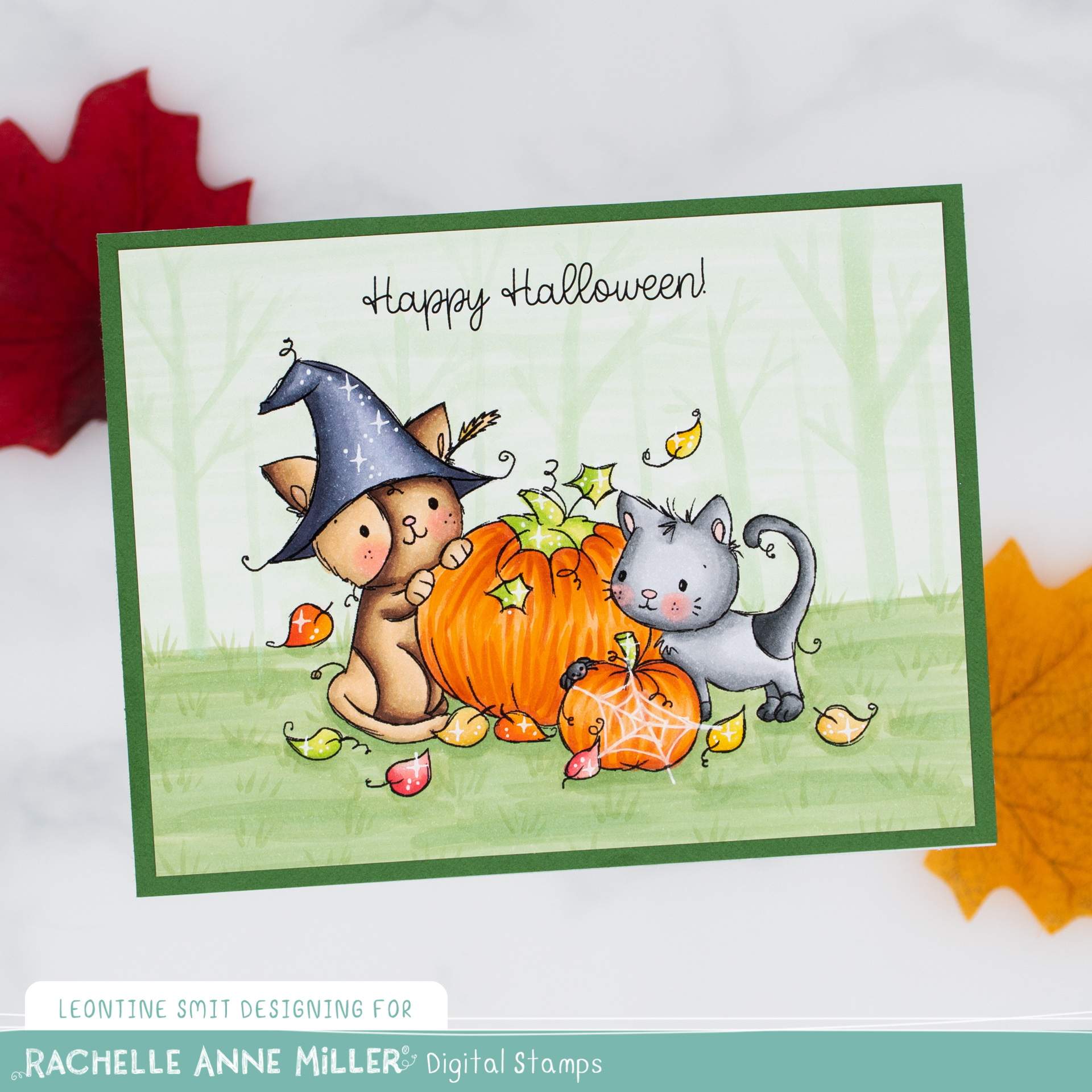 The image was printed on copic friendly paper, along with a sentiment with the font 'CLN Witchy'. I started coloring the pumpkins and leaves first and then I worked on the cats. Once the image itself was done I started coloring the white background. I wanted to keep it simple, but color enough to create a nice scene. Instead of going for spooky purple/orange colors I decided to go with a dull green. I only used two colors, but went over the same area multiple times to really build up the color. The spooky trees in the background work really well with the theme of the card. To make it even more interesting I added some white sparkles on the leaves and witch hat with a white gelly roll pen 0.8, as well as some glitter from my Nuvo Aqua Shimmer Glitter Gloss Pen. The spider could use a little web, so I drew one on the little pumpkin with that white gel pen as well. Next I attatched my panel to a piece of Noble Fir cardstock and added that to a white card base. I really like how everyting turned out. I can't wait to make another cute Halloween card. Have a lovely day!