I am a big fan of fall. The cooler temperatures and beautiful colors in the trees really put a smile on my face. That's why I wanted to make a card with this adorable Fall Leaves image. This also reminds me of some fond childhood memories. I used to love raking the leaves in the garden into a big pile and then jump right in. And so did our dog haha.
I started by coloring the image with Copic Sketch Markers and once that was finished I worked on a soft background. Those red and orange tones compliment the fall vibe of this card. I glued that panel (5,25×4 inch) to a piece of Fall Fling paper, that I cut at 5,5×4,25 inch. I used a black glaze pen on the eyes and when that was dry I adhered it to a card base and the card was finished. I hope you like it!
Enjoy the rest of your day!
Materials used:
– Fall Leaves digital stamp
– Copic Friendly Paper
– White Cardstock for card base
– Fall Fling 6×6 paper
– Laser Printer
– Black glaze pen
– DTC-Fluffy-Socks font
– Copic Sketch markers (or other alcohol markers): see marker list down below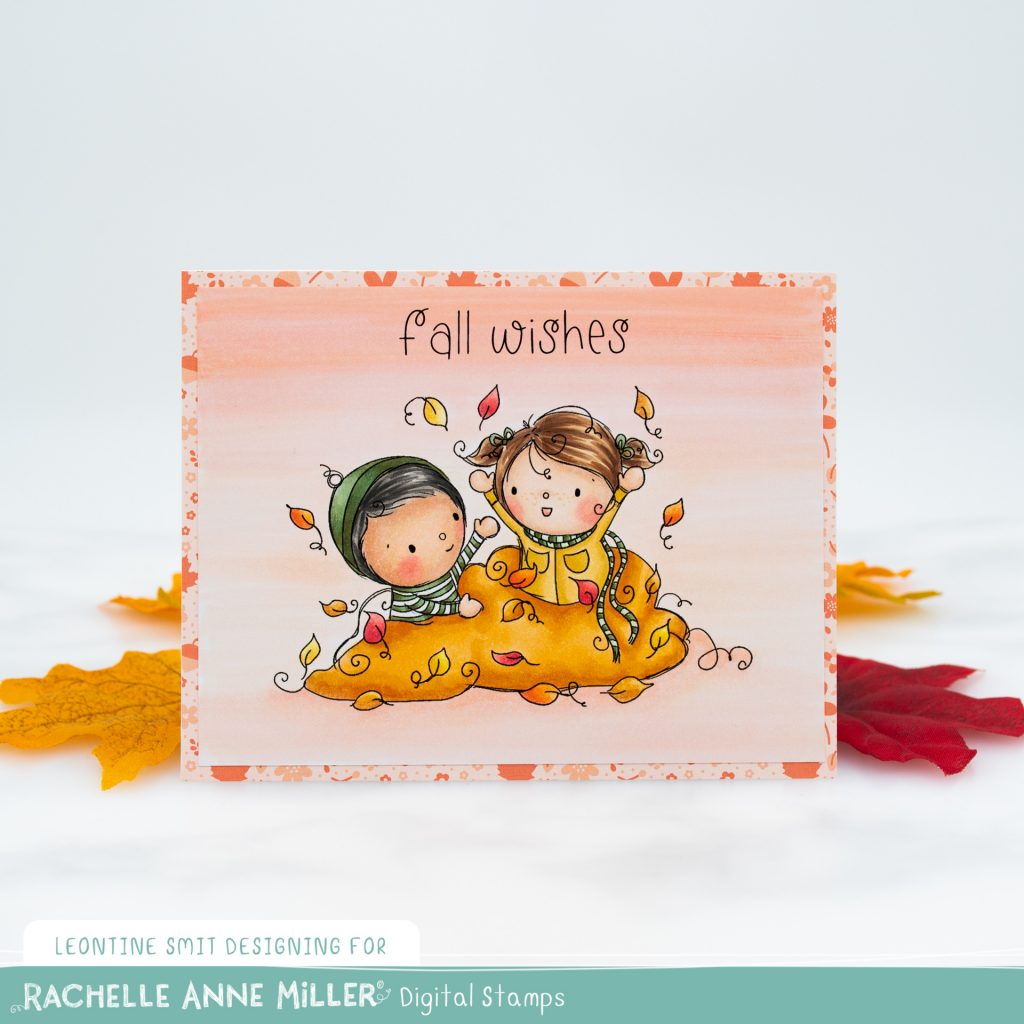 (✿◠‿◠) D I S C L A I M E R
Most of the materials I used for this card were purchased by me. As a design team member for Rachelle Anne Miller I'm receiving digital images. The links I use on my blog that refer to her website are part of an affiliate program. If you make a purchase by using one of those links, I receive a small commission at no extra cost to you. That will help me buy more craft supplies. Thanks in advance for the support!