Hello, how are you today? A while ago I posted a card with the Cute Witch from Rachelle Anne Miller. There was an adorable owl sitting on her hat. Since I loved that little owl so much, I decided to make a card with the Owl Moon image. I kept it super simple by only using Copic Sketch Markers to color the entire scene. I kind of wish that the background colors had blended a little better, but I guess those rings are now a reflection of the moon in an otherwise very dark sky. I traced the sentiment and the eyes with a black glaze pen and added some white gel pen accents to the sky. Next I added foam tape on the back of that panel (5,25×4 inch) and adhered it to a piece of shimmery black cardstock (5,5×4,25 inch). I attatched it to a white card base and the card was done. Quick and simple!
Have a lovely day!
Materials used:
– Owl Moon digital stamp (use LEONTINE for a 10% discount)
– Copic Friendly Paper
– White Cardstock for card base
– Black shimmery cardstock
– Laser Printer
– White gelly roll pen 10
– Black glaze pen
– Foam tape
– CLN Witchy font
– Copic Sketch markers (or other alcohol markers): see marker list down below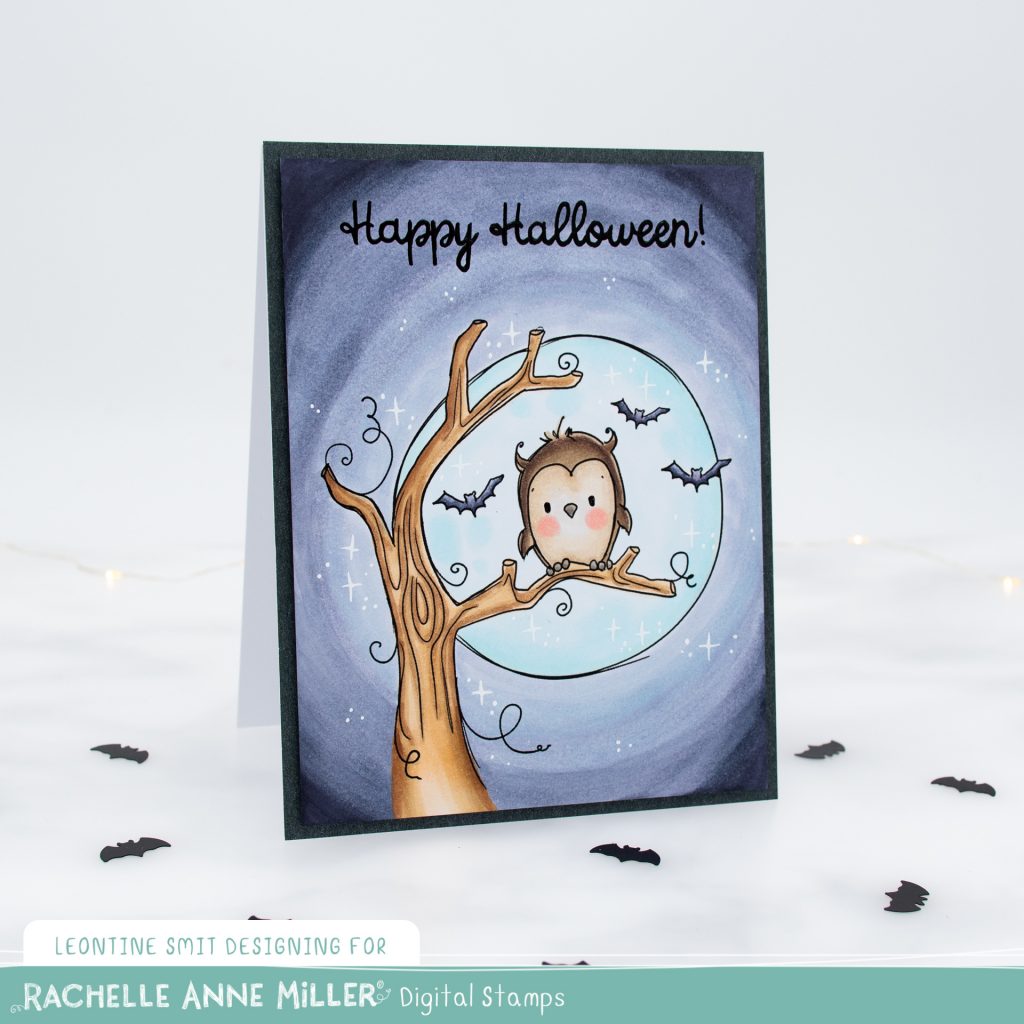 (✿◠‿◠) D I S C L A I M E R
Most of the materials I used for this card were purchased by me. As a design team member for Rachelle Anne Miller I'm receiving digital images. The links I use on my blog that refer to her website are part of an affiliate program. If you make a purchase by using one of those links, I receive a small commission at no extra cost to you. That will help me buy more craft supplies. Thanks in advance for the support!